Welcome to this fourth issue of This month in Outer Wonders! Just like every month, we're publishing this special blog post to highlight the progress we made in the making of Outer Wonders over the last month. We're in June 2021, so let's talk about the progress made in May 2021!
Our community is gradually growing
In the third issue of This month in Outer Wonders, we already mentioned some figures about Outer Wonders, including the 300+ downloads of the demo of Outer Wonders on itch.io over the sole weekend following its release.
As of writing, we are now at 671 downloads on itch.io.
On top of that, we started May with 40 followers on Twitter and now 76 of you are following us on Twitter! Welcome to our rolling monkey worshipping community and thank you for joining us!
Many of you have heard about Outer Wonders this month through our latest blog post about how we built Outer Wonders for Linux for our itch.io demo release.
This blog post sparked a bunch of discussions on Reddit (/r/rust_gamedev, /r/linux_gaming) as well as Hacker News.
Our blog post about Linux support was also widely shared and commented on Twitter, most notably by influential figures of the game industry such as Jonathan Blow and gaming news websites like GamingOnLinux!
Not to mention that several dozens of thousands of you came to our blog to read several blog posts following the sharing of our blog post about Linux support (and it looks like our server was completely OK with that)!
All of this reads to us like a confirmation that a lot of you are looking for new video game experiences for Linux, and our willingness to implement cutting-edge Linux support in Outer Wonders has caught your attention!
Because the effort required for building a game for Linux was often compared to that required for building for Windows in the comments, we consider writing a new blog post in the upcoming weeks, that will discuss how we supported multiple versions of Windows, from Windows Vista to Windows 10.
Technical revamping and improvements
We also worked on technical improvements. Among the tasks we're dealing with are the implementation of an options menu, which a lot of you have requested. Our user interface system so far was too basic to let us implement such a menu. The revamping we then performed will now let us create interfaces with a more flexible layout and fully automate menu stacking, which we used to achieve manually.
As requested by several of you, we implemented directional pad support for menu navigation alongside the existing support for the left analog stick found on most game controllers. This change will take effect in the next update of the demo of Outer Wonders.
Les énigmes du mois
We also posted 4 weekly puzzles on social media over this month! You will find them below.
Puzzle #16 (posted on May 5th, 2021 on Twitter, Facebook and Instagram):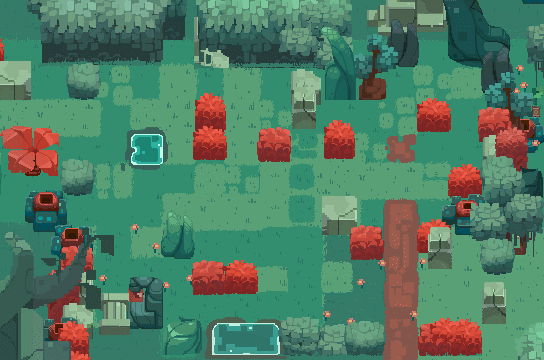 Puzzle #17 (posted on May 12th, 2021 on Twitter, Facebook and Instagram):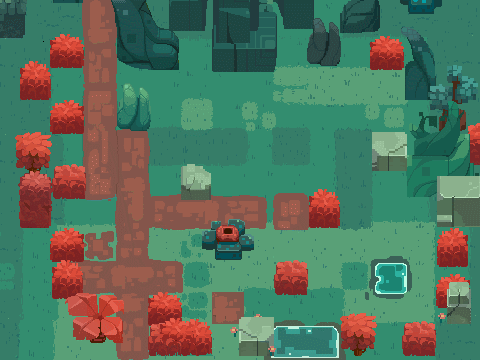 Puzzle #18 (posted on May 19th, 2021 on Twitter, Facebook and Instagram):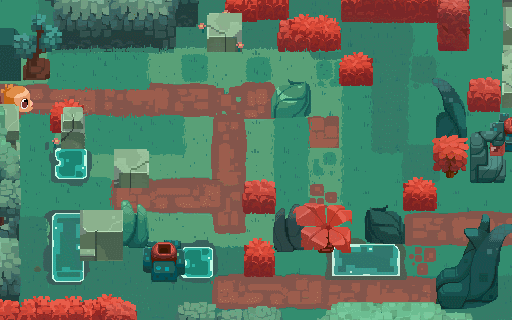 Puzzle #19 (posted on May 26th, 2021 on Twitter, Facebook and Instagram):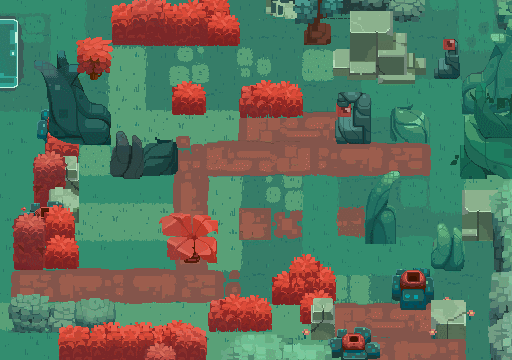 And this concludes this fourth monthly update! If you haven't given the demo of Outer Wonders a try yet, try it out now on itch.io! Join our Discord server, follow us on Twitter, Facebook and Instagram to read our news and play weekly puzzles! Subscribe to our RSS feed to keep informed about our latest blog posts.
See you soon!